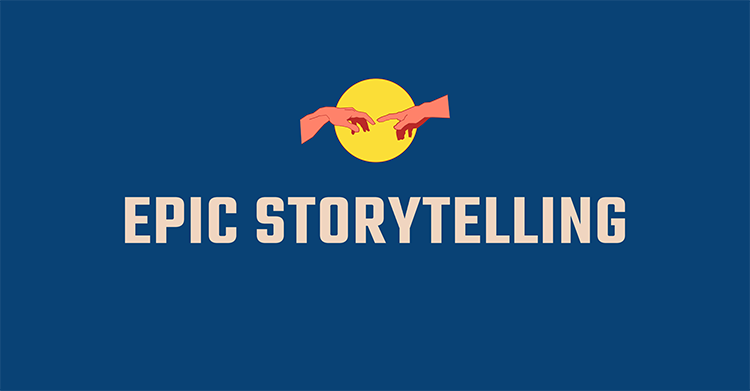 Create | Experience | Share
Helping You Tell Your Story
Video Storytelling, Targeted Writing, Development Editing, Media Coaching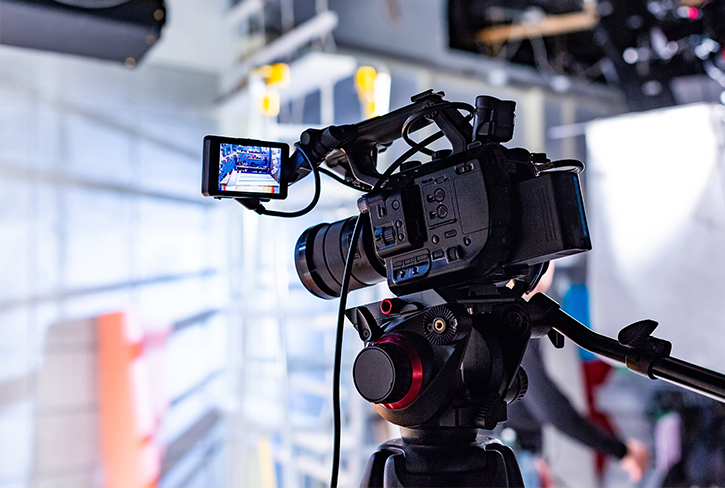 What's Your Story?
Want to take your brand to the next level? Then you need your story told – in epic fashion -- by a multiple Emmy Award-winning writer and producer. Whether you're a corporate entity, nonprofit, entrepreneur, coach or writer, we can help tell your story effectively and creatively.
Epic Storytelling is a marketing, coaching, media and communications company with diversified experience in video production, project management, developmental editing and media coaching.
Our mission is to offer collaborative and creative solutions to our customers' needs by actively listening and delivering on their vision and goals.
Corporate, nonprofit or entrepreneur video production
Informational, explanatory, promotional and social media videos
Interviewing, script-writing, voice-over and coaching
Developmental editing of manuscripts and other content
Services
Video Storytelling
Video Production for Corporate Entities, Entrepreneurs, Instagram, Bios and more...
Your broadcast-quality video should deliver key messages to make people take action. It can be used on websites, social media and in live presentations. Let people know who you are and share personal stories that resonate as part of the human experience. That's what people relate to and connect with -- authenticity.
Our video services include: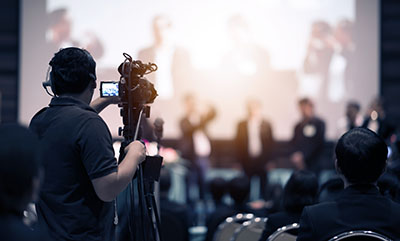 Corporate Interviews
Showcase your corporate leaders by having them communicate directly to their employees or prospective clients on video. We also offer media coaching to make sure it's polished and professional.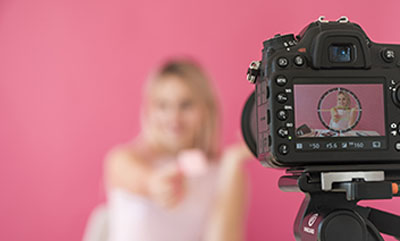 Entrepreneur Bios and Product Launches
Let your customers know who you are and how your service or product can help them. Seeing the owner or CEO on camera is always more powerful than a written description.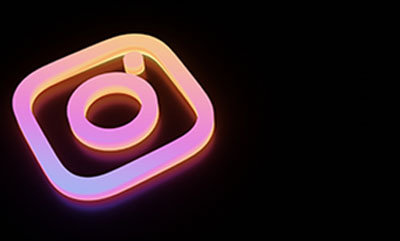 60-Second Instagram Videos
Instagram is the fastest-growing form of social media. We can help you nail that message in a captivating video in 60 seconds, specifically tailored for Instagram.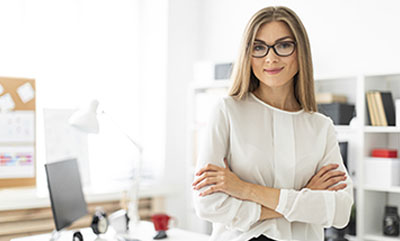 Virtual Business Cards
A bio and still pic? That's so yesterday. We can bring each member of your team to life with a short but effective video showing who they are and what they're about.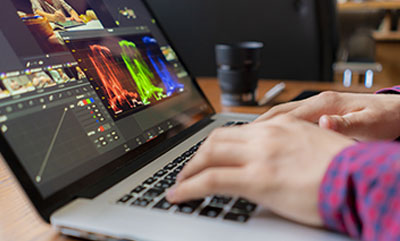 Explanatory Videos
Sometimes words on a page are just not enough. We can help you visualize a concept, idea or opinion in a more compelling way.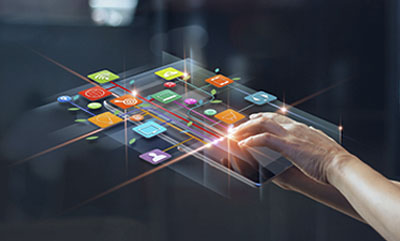 Promotional Videos
What better way to convey the excitement and enthusiasm of your latest promotion or offer than by human? Delivering that message virtually "in person" is so much more powerful.
Services
Targeted Writing
Frame your marketing content to express why you do what you do.
Mirror your prospects' beliefs in their language to communicate effectively through your content.
"Get" your customers by delivering targeted messaging they want to hear.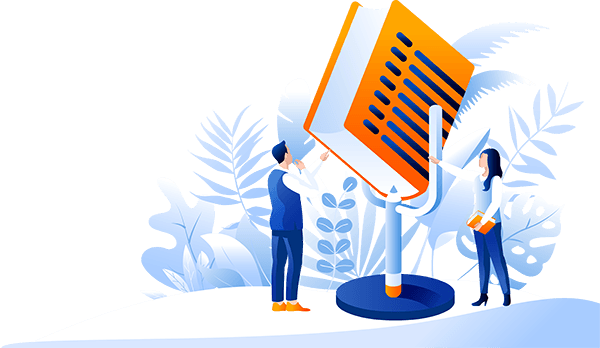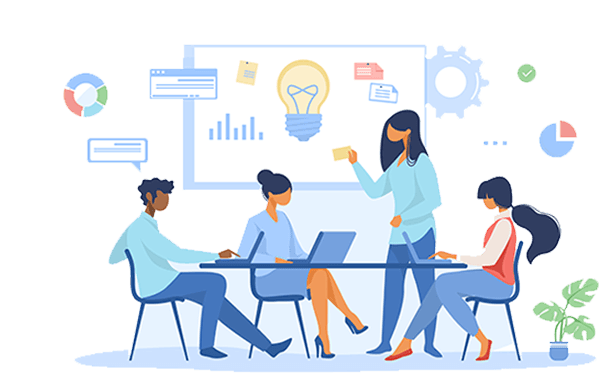 Services
Media Coaching
Improve your professional image through your authentic story. Learn how to speak better, present more effectively and gain confidence.
We train you on voice, appearance, language, body movement, intonation, content and speech writing. Learn how to do live interviews that highlight key points while overcoming fear and anxiety to move through to greatness.
Developmental Editing
Are you working on a manuscript or a long-form script and need help? I work with writers and authors to get their manuscripts ready for agents to review through developmental editing and manuscript evaluation.
Our Work
Real Estate Videos
Brookshire Real Estate Testimonial: Amy and Sugin
Brookshire Real Estate Testimonial: Libby Mackay
Brookshire Real Estate Signature Video
Brookshire Real Estate Testimonial: Jackie and Bob
Brookshire Real Estate Testimonial: Casey and Brian
Jen Shelby Miller Profile
Savvi Explainer
Foundation for Women
Janie Davis Profile
Foundation for Women Purchase for a Purpose
Exercise
Meg Marie Photography
Teaser Tara Mullarkey
Morning Creek Elementary School
TakeiN
Academy of Play
El Cajon Transitional Living Center
Our Story
Jeanne Rawdin
Emmy Award Winning Reporter, Producer and Writer
Founder and CEO Jeanne Rawdin is a professional storyteller with more than 25 years of experience in copywriting, coaching, editing and video producing. She's worked for NBC, ABC, CBS and Cox TV affiliates throughout her career, profiling hundreds of CEOs, entrepreneurs and community leaders.
Bringing her skills as a TV producer, reporter and book editor, Jeanne can deliver your written and video content for specific business goals, social media, company initiatives, product launches, press releases, bios and more.
As a copywriter and content creator, she's written for blogs, marketing sites, websites, books, newspapers, magazines and social media.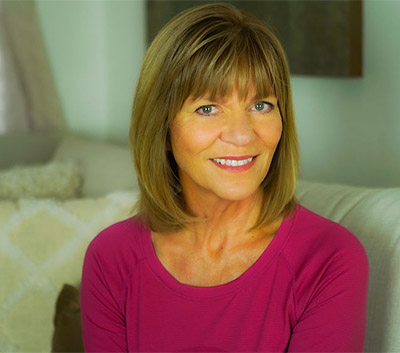 Bettina Hanna
Videographer/Filmmaker/Editor
Epic partner Bettina Hanna is a Brazilian-born, award-winning filmmaker who has been living in California for several years. She's produced and directed high-quality short documentaries that have won international recognition.
Her career started in the television business in 1999, and she went on to become a filmmaker and videographer. She is also the head director of one of the most successful shows at MTV Brazil. She has worked for a variety of networks including MTV, Netflix, Amazon Prime and Discovery Channel.
Due to her extensive experience in the entertainment field, she is also regularly called on to be a jury member for different film festivals around the world.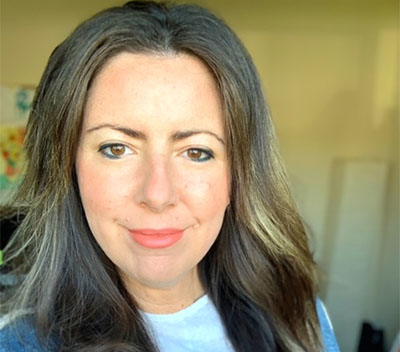 Testimonials
I have worked with Jeanne Rawdin for more than ten years. In all that time, I have always been proud to showcase her exemplary work to my clients. Time and time again, her ability to communicate via the written word has amazed me. Jeanne is an exceptional writer. Her command of the English language and her storytelling abilities are beyond compare. Beyond her expertise in writing, Jeanne is likewise masterful at all aspects of video production. From initial storyboarding to day-of-event video shoots…she envisions it, prepares for it and flawlessly executes the game plan. Jeanne is also an exceptional ambassador. When she interacts directly with clients, their endless positive feedback about her poise and professionalism is always appreciated. Jeanne is the consummate pro who takes her work personally, embraces an East Coast work ethic and thinks like an owner. By all standards – she is outstanding.
The Epic Storytelling team responded to a need our company had to produce a crowd-funding video for an Indiegogo campaign. Our timetable was short and they were very responsive. They quickly met with us, went over in detail what the vision was for the short video, arranged a location and people to include in the video, and produced an absolutely stunning video that not only looked extremely professional but had a serious "WOW" factor to it. The fee for the entire project was reasonable and I would, without hesitation, use them again for any project that requires a video presentation. I highly recommend Epic Storytelling for your project!
Jeanne Rawdin is one of the most remarkably talented people I have ever had the privilege to work with. She delivers greatness in all she does! She does amazing work and delivered above and beyond my expectations. She is truly the best.
Jeanne Rawdin is a consummately talented writer who has a number of diverse talents. She can capture the essence of someone's personality, or creatively frame a business or nonprofit story. Jeanne is great at research and data and knows how to weave facts and compelling copy together in a highly effective way. Jeanne has written several front-cover articles for my publications, each done with the highest of standards.
Epic Storytelling has created three videos for me now. These videos have created incredible value for my business. The team is so patient, kind and creates AMAZING videos! They also provided edited content to use on Instagram and Facebook. I look forward to working with Epic Storytelling again and again!
Epic Storytelling was hired for our Kickstarter video and they went above and beyond. The videographer loves what she does and was very good at capturing the moment. Highly recommend this company.
The video team for Epic Storytelling is absolutely amazing! They did a cinematography video for my preschool and it exceeded all expectations. Very professional and great work. I would definitely recommend Epic Storytelling!
Epic Storytelling was there for me on my special day. Their videography and presence were amazing and on point and everyone loved them, including me!
Epic Storytelling did the photo and video shoot for our baby's first birthday. They were punctual, polite and had a great understanding of their craft. The video editor worked well with us to edit the videos to our liking.
It was a pleasure to work with Epic Storytelling. They caught priceless moments from my grandmother's 89th birthday. Thanks!
My Story
Awards
Over the course of my 25+ years in the media, I've had the good fortune of having my work recognized. I am grateful for the acknowledegment, and for all the people who helped me on my journey. My list of awards includes:
Emmy Award, Outstanding Achievement in Environmental Reporting, "Go Green Series"
Emmy Award, Outstanding Achievement in Religion Reporting, "Faith and the Fires"
Emmy Award, Outstanding Achievement in Religion Reporting, "Dead Sea Scrolls"
Emmy Award, Outstanding Achievement in Education Reporting, "School Security"
Emmy Award, Outstanding Achievement for News Feature Series, "Chicano Park"
Emmy Award, Outstanding Achievement Magazine Program Special, "Moments of the Fire"
Emmy Award, Outstanding Achievement for Magazine Program Special, "Coy Watson, Keystone Kid"
Emmy Award, Outstanding Achievement for Magazine Program, "Mother Inmates"
Emmy Award, Outstanding Achievement in News Feature Series, "Flight 93, 9/11 Excerpts
Emmy Award, Outstanding Achievement for Magazine Program Special, "San Diego Triathlon Challenge"
Emmy Award, Outstanding Achievement in Magazine Program, "The Business of Death"
Emmy Award, Outstanding Achievement for Magazine Program, "The Crystal Web"
Emmy Award, Outstanding Achievement for Newscast, "Tank Rampage"
Radio and Television News Association, Best TV News Special, "School Security"
Radio and Television News Association, Best Light Feature Reporting, "Keep a Breast"
Radio and Television News Association, Best TV Sports Feature Reporting, "Wheelchair Sports Camp"
Radio and Television News Association, Best Documentary, "Coy Watson, The Keystone Kid"
Radio and Television News Association, Best Economic Reporting, "Economic Fallout, Post 9/11"
Radio and Television News Association, Award Best Light Feature Reporting, "Steel Drum Teacher"
Radio and Television News Association, Best Light News Series Reporting, "The Business of Dying"
Radio and Television News Association, Best Documentary, "Firefighters in Training"
San Diego Press Club Award, 1st Place, Investigative Reporting
San Diego Press Club Award, 1st Place, Series of Reports
San Diego Press Club Award, 1st Place, General News Reporting
San Diego Press Club Award, 1st Place, TV Feature Reporting
San Diego Press Club, 1st Place, Newscast
U.S. Senate Certificate of Recognition, Outstanding Community Service for Volunteer Efforts for Traveling Stories, a program to elevate literacy, Sen. Joel Anderson
San Diego Business Journal: Women Who Mean Business Award
Outstanding Contribution Service Award, San Diego Fire and Life Safety Services
Honoring Firefighters Hero Award, San Diego Fire Department
Certificate of Appreciation Award, San Diego Fire and Life Safety Services, 53rd Base Fire Academy Orientation
Certificate of Appreciation Award, Dedication and Commitment to Disabled Stuntmen and Women, Stunts-Ability